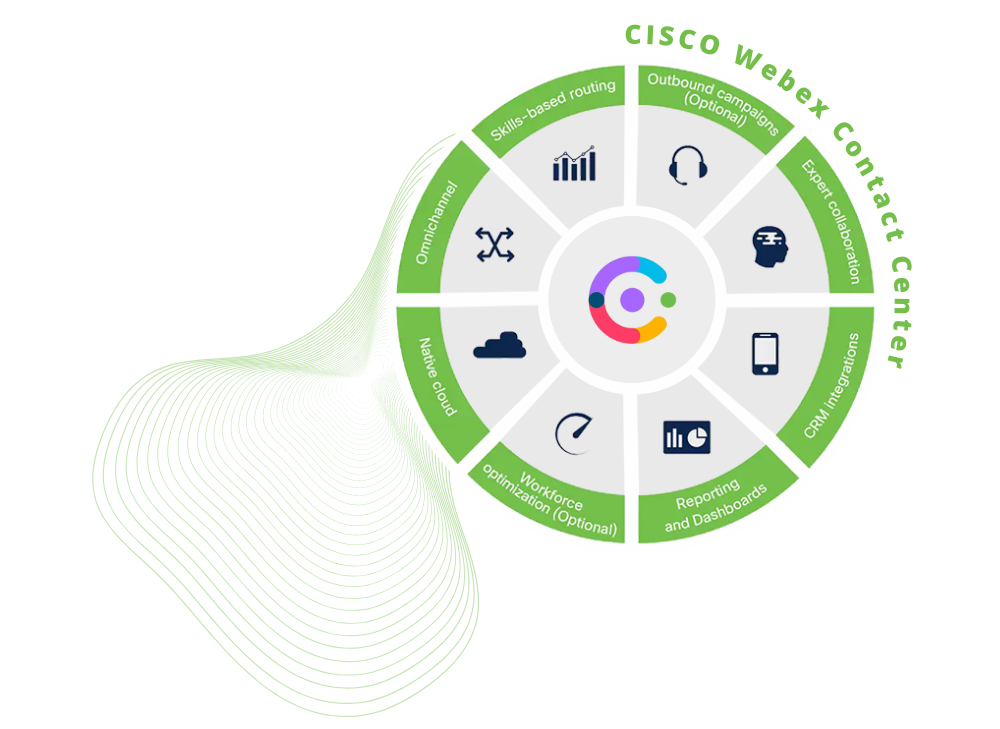 Cisco Webex Contact Center (WXCC)
is a native cloud, omni-channel platform with standard and premium variations, and several options for additional integrated features.
The adoption of this intuitive platform, when coupled with Rtel's Contact Center expertise, means it's even simpler to take your contact center and collaboration portfolio to the cloud.
Why choose Webex Contact Center?
Cisco Webex Contact Center is a cloud based,Software as a Service (Saas) Contact Center platform, and with that comes all the benefits cloud technology has to offer. Increased agility of the technology available, and the instant availability and reduced costs associated with the uptake of new, innovative features developed specifically for cloud.
The superior cloud technology of Cisco Webex Contact Center will not only improve contact center and agent performance, but also positively impact on the overall efficiency and profitability measures of an organization.
It will also have a direct improvement to customer experience through:
What's included with Webex Contact Center?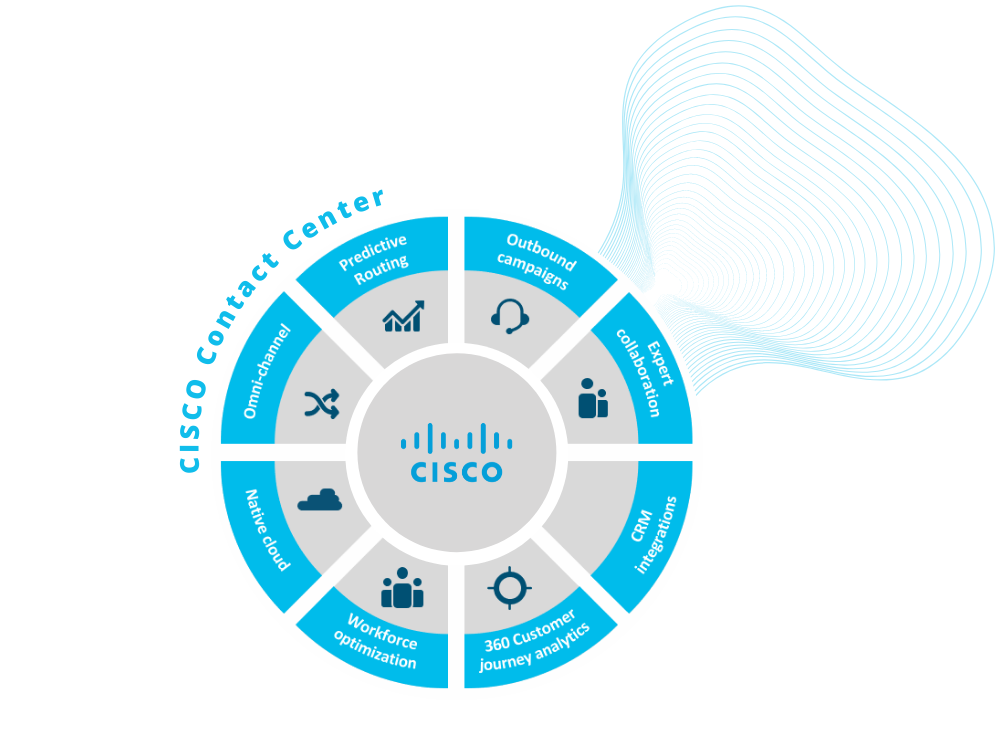 CONTACT
Request a
Call!
We offer purpose-built contact center solutions.
Every organization has unique needs, one size does not fit all. Work with us!