MISTER CA W&Ds
CC & Reporting
User Dashboard with historical KPIs and reports. Compatible with Cisco UCCe/x
CC W&Ds Supervisor Panel
Supervisor Dashboard that manages User access rights
CC W&Ds MIS Panel
User MIS Dashboard for saving and scheduling historical reports.
CC W&Ds Wallboard
Presentation of real-time KPIs of cc operations. Compatible with Cisco UCCe/x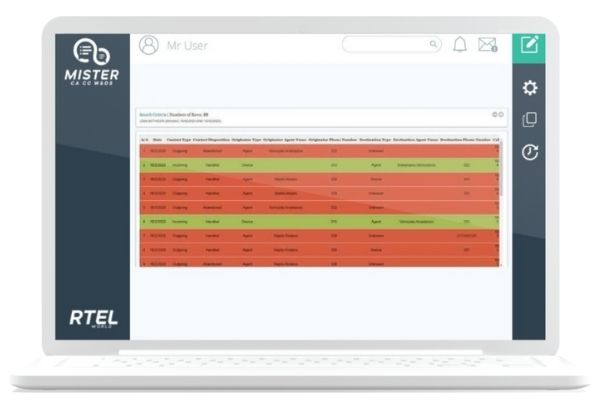 Mister CA CC Dashboards
Access to historical KPIs and reports of contact centers. An innovative and modular application that helps managers monitor the performance of the contact center, identify possible bottlenecks and to best organize operations.
Monitor CSQs and agents activities -graphical presentation for max waiting lines or agents per hour, shift, day – detailed or summary reports.
Summary agent reports including information for incoming calls, missed calls, calls with total duration over a limit and not ready state duration. Extended report including information about start time, end time, ring time, talk time, hold time, work time of each call.
Automatic notifications are send to the supervisor and to the agents of the contact center if limits are exceeded.
Mister CA CC Wallboards
Presentation of real-time KPIs to visually aid agents with important info on call handling statistics and performance, alert for possible bottlenecks. Wallboards are available in various means including large screens, desktop monitors, tablets or smart phones for remote users.
Use available built-in templates to create Wallboards. Organize screens to frames, and present to each frame CSQ and agents' data, message banners etc.
We provide the faster possible refresh rate, 5 seconds, updating your wallboards almost in real-time.
Create visual alerts based on thresholds such as call duration greater than a value, total not ready time greater than a value etc.
Consolidate view from many CSQs, work with layout and content sequences. Assign wallboards to groups or users.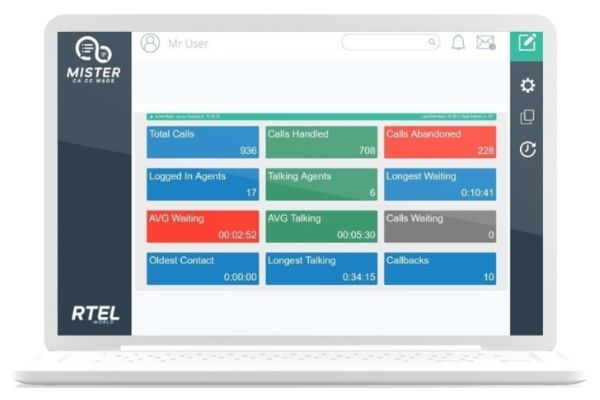 CONTACT
Request a
Call!
We offer purpose-built contact center solutions.
Every organization has unique needs, one size does not fit all. Work with us!