Mister CA
Campaign Manager
User Dashboard with historical KPIs and reports and Campaign Management tools. Compatible with Cisco UCCe/x.
Campaign Manager Supervisor Panel
Supervisor Dashboard that manages User access rights.
Campaign Manager Wallboard
Administrator Dashboard with system configuration and Supervisor management.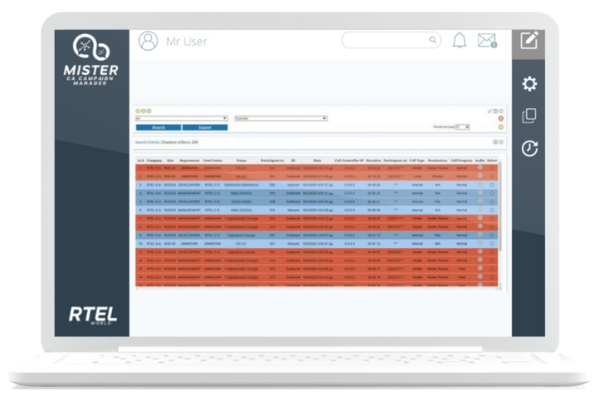 Mister CA Campaign Manager
A powerful application for contact centers to create and maintain outbound multichannel campaigns (strategies).
It supports in a blended way voice, sms and email campaigns. Finesse integration is done using MISTER CA CM gadget and there is support for ivr-based campaigns (predictive or progressive) and agent-based campaigns (direct preview).
Available API for two-way integration with CRMs and ERPs to automatic create campaigns and import customer records, as well as to interface back contact results and campaign status.
Advance IVR and Callback capabilities including callback of same agent (on UCCe platforms).
Support of campaign, departmental or global Do-Not-Call Lists with automatic insertion, updating and deletion of contact info.
Visual alerts based on thresholds, reports using individual and group KPIs
Consolidated view from many campaigns using available templates and content from internal and external sources. Assign Wallboards to groups or supervisors.
CONTACT
Request a
Call!
We offer purpose-built contact center solutions.
Every organization has unique needs, one size does not fit all. Work with us!