Collect, analyze and report CDRs from Microsoft Teams
meetings and calls.
Microsoft Call Metrics & Reporting
Addon for customers already using MISTER CA Metrics
MISTER CA Microsoft Teams Reporting Proposal
Use MISTER CA Metrics Microsoft Teams Reporting Addon to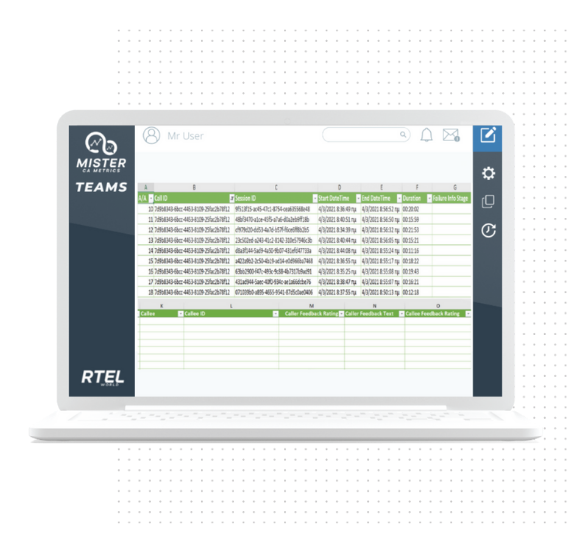 CONTACT
Request a
Call!
We offer purpose-built contact center solutions.
Every organization has unique needs, one size does not fit all. Work with us!